Fiberglass Doors and Frames
---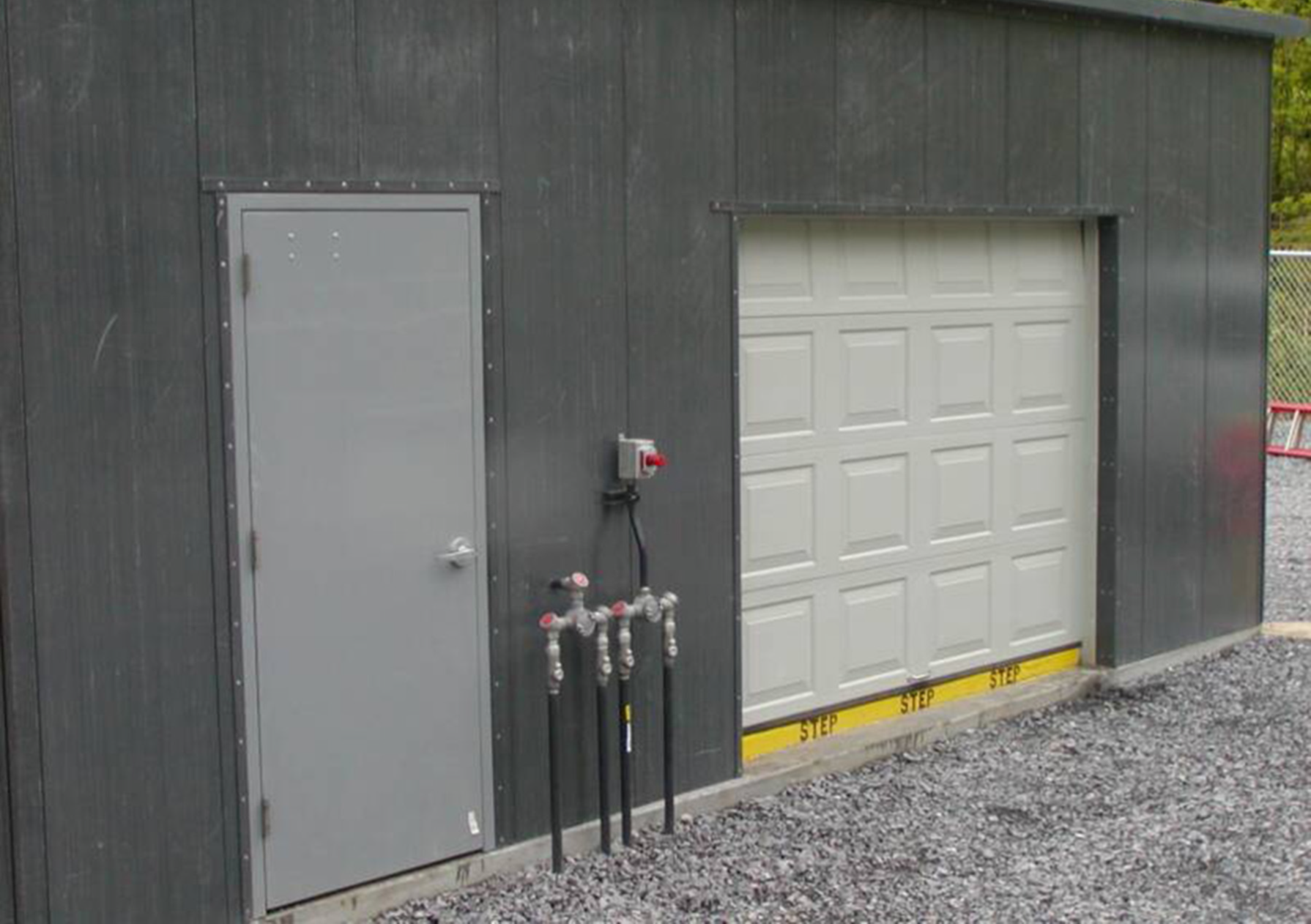 GEF Door Systems are engineered to withstand the most corrosive environments. 25 mils of resin rich gelcoat, on-piece seamless construction, and molded in accessories make our doors the ideal choice for all applications. NIH standards, FDA compliant, both positive and negative cycle pressure, harsh weather wind load defiant, and available with up to a 90-minute fire label, are just a few of the characteristics included in our doors. If your project requires the frame, the door or the complete system we have the solution...
Some features:
New or Retrofit Single or Double Door Systems.
Blast and Ballistic Doors
FDA / USDA Construction Approved
NIH (National Institutes of Health) Approved
Hurricane and Tornado Standards
Various Fire Rated Standards
Stainless Steel Hardware
Louvers and Windows
Seamless Manufacturing Process
Color Molded
Various Door Styles and Finishes
Corrosion guarantee
Non-conductive
Various Frame Size and Style Options
Wall Louvers and Windows available
Applications: Just to mention a few...
Parks, Recreation and Zoos: Casinos and Restaurants, Water and Theme Parks, Zoos and Aquariums, State and City Parks...
Water Processing Facilities: Water Supply Facilities, Waste Recycling, Sewage Treatment Plants, Sludge Dewatering Facilities, Hydroelectric Plants...
Food Processing: Milk Processing, Cheese Manufacturing, Dairy Operations, Meat and Poultry, Food Distribution Warehouses, Food Production and Packing, Beverage Manufacturing and Bottling...
Laboratories: Pharmaceutical Facilities, Vivarium Facility, Drug Manufacturing, Research and Development, BIO Containment, Hospitals, Air Lock Chambers...
Chemical Processing Plants: Chemical and Drug, Oil Refineries, Fertilizer Production, Titanium Mills, Pigment Plants...
Coastal: Apartments and Condos, Piers and Marinas, Fisheries and Canneries, Public Facilities...
Military: Dock Yards and Air Stations, Naval Hospitals, Research and Testings Labs, Training Centers and Barracks...
Pulp and Paper: Paper Mills, Textile Mills, Lumber Treatment.
Contact us for more information on these and other great fiberglass products. Already know what you need? Request For Quote.