Handrails
---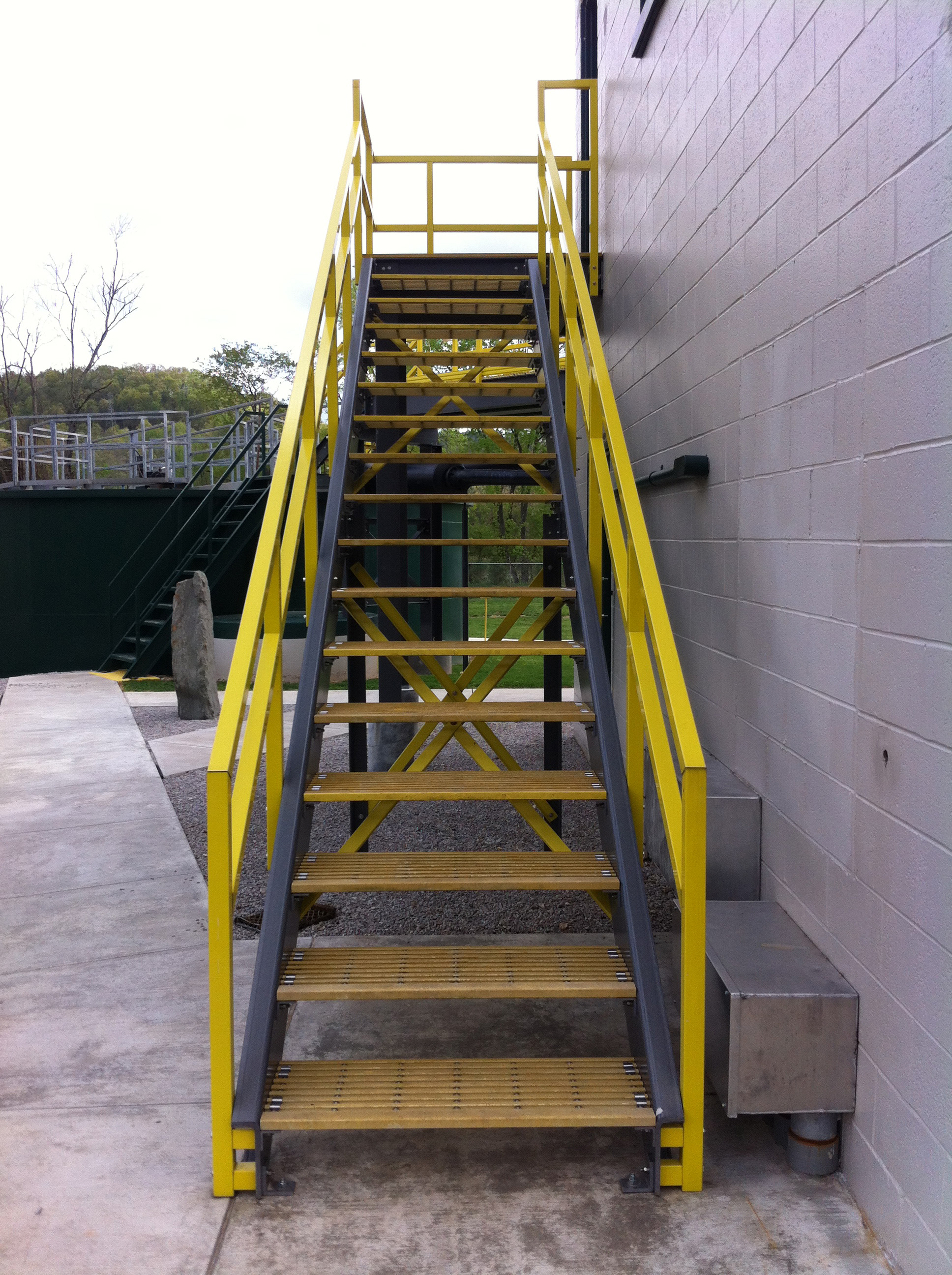 Safety is a primary concern for all employers, especially in industrial settings. Strong, durable handrails and stairs are a must to keep operations running smoothly.
GEF Incorporated provides custom-built handrail systems to accommodate all your aesthetical and safety requirements. OSHA standards incorporated into all designs.
SAFRAIL® industrial fiberglass handrails are a commercial handrail and/or guardrail system.
Our handrail systems are for Platforms, Walkways, Stairways and Tank Tops Component Systems. These products can be fabricated on site to provide a perfect fit for your project.
Our handrails are engineered, designed and fabricated specifically for your project. We consider geographic climate, on-site materials, usage, as well as a variety of other factors to ensure your handrails perfectly meet your needs.
GEF can also provide prefabricated and/or pre-assembled handrails for your project.
Our handrails can be UV coated for longevity in outdoor use.
GEF provides experienced and trained staff to deliver your handrails.
Available in square or round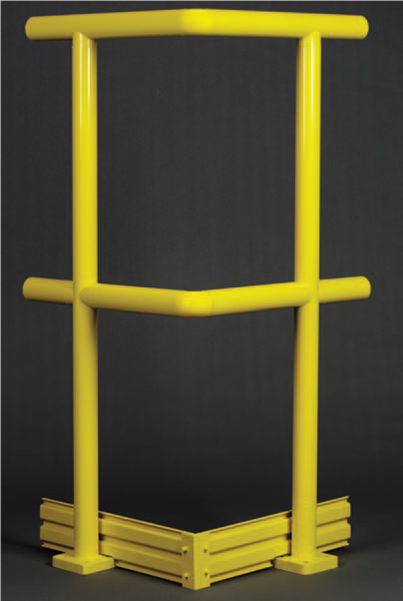 NOW Available !!!
     EZ Tank Top Handrail Kits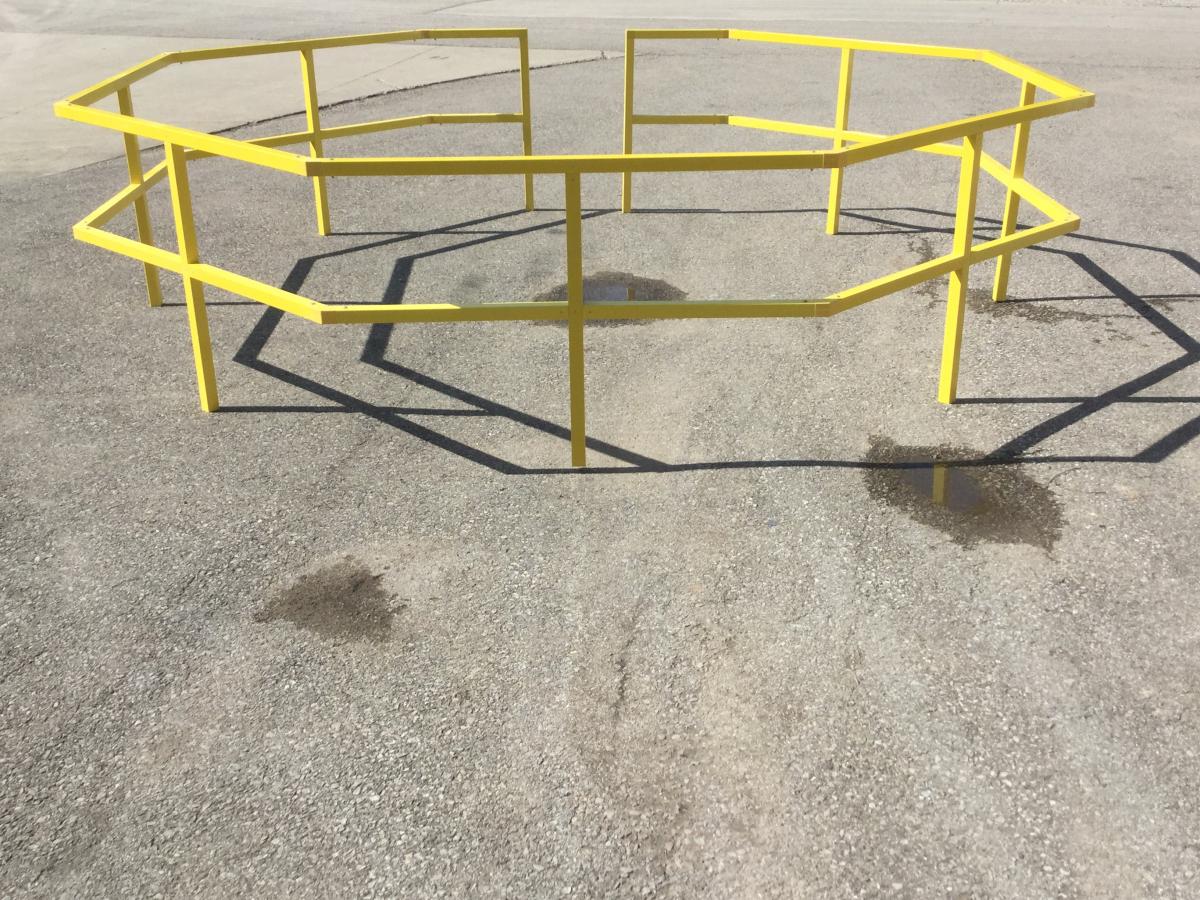 * Lightweight
* Standard 2 Rail System
* Multiple Rail Kits Available
* Safety Yellow Square Tube
* EZ to Field Assemble and Install
* Corrosion and Weather Resistant
* Low Maintenance UV Protection
* Meets or Exceeds OSHA Requirements
* Low Thermal and Electrical Conductivity
* Standard 18" Gate or Double Safety Chains
* 8 foot to 15 foot Diameter Kits, Ships in 48 Hours
* Kit Includes: All Rails and Posts, 18" Gate and Kick Plate
Any Other Customized Handrail Systems are Available !!!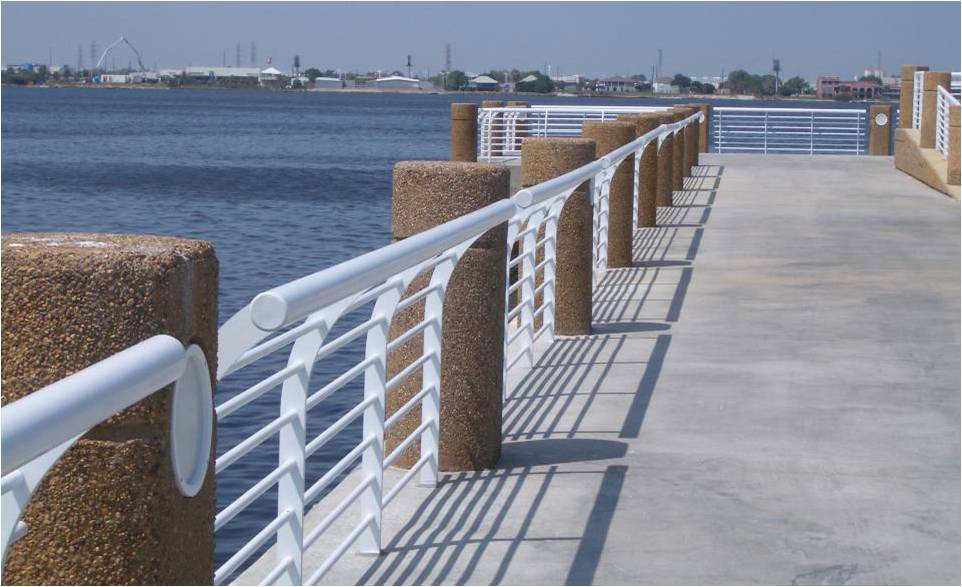 STRONGRAIL® Architectural handrails are a strong, attractive solution to your anesthetic handrail needs. A very attractive system of pultruded fiberglass components assembled together to add an appeal to your surroundings.
 Handrail Features:
Structurally Strong and Corrosion Resistant
Lightweight and Impact Resistant
Low in Thermal and Electrical Conductivity
Ease of Field Fabrication and Installation
Cost Effective and Low Maintenance
Contact us for more information on these and other great fiberglass products. Already know what you need? Request For Quote.